Flipkart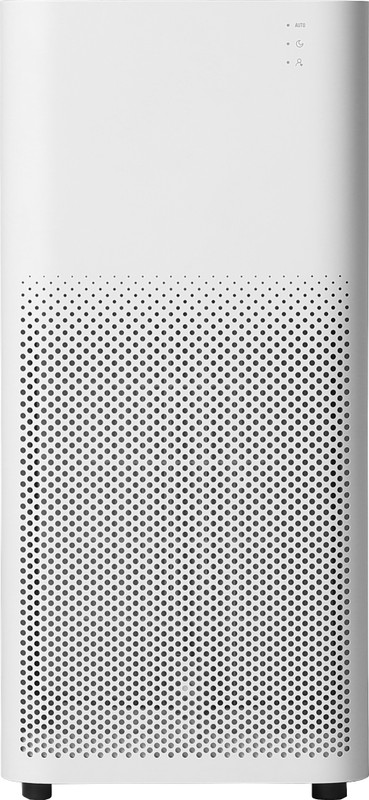 Flipkart.com
Xiaomi has announced a price cut on its Xiaomi Mi Air Purifier 2, just after the nation is in an uproar about air pollution levels in the national capital. The company confirmed the price cut in a tweet. With the permanent price cut, the Xiaomi Mi Air Purifier 2 will now retail at Rs. 8,999, down from the launch price of Rs. 9,999.
Mi fans! #TheSmartWayToBreathe is now also a smart way to save money. Mi Air Purifier 2 now costs just ₹8,999! Get yours now and breathe easy! https://t.co/sl2mVoyrBypic.twitter.com/xwKDjtz0gt

— Mi India (@XiaomiIndia) November 8, 2017
Now, these days capital saw a thick blanket of smog on Tuesday which worsened on Wednesday. Several people have been complaining about burning sensation in the eye, coughing, dryness of throat, irritation of the nose and itchy skin which are mostly a by-product of the pollution. The city also saw schools being shut till Sunday because of pollution.

Xiaomi Mi Air Purifier 2 Features
Running through the features of the Xiaomi Mi Air Purifier 2, it comes with a triple layer filter which needs to be replaced every 6 months approximately. The triple layer filter is fitted in a cylindrical shape for 360-degree filtering and features a PET pre-filter, an EPA filter, and an activated carbon filter. The Xiaomi Mi Air Purifier 2 can be controlled via the Mi Home app, which is available for both Android and iOS. Apart from remote access to the Wi-Fi connected air purifier, the app lets users also share control with other users – such as family members.
Cleans air (400 square feet in 10 minutes)

Real-time AQI monitoring, MI home app smart controls

EPA triple-layer filter removes harmful PM2.5

Warranty: 1 year of product

Power (Min-Max): 1.5 – 31 watts; Operating Voltage: 100 – 220 volts

Filter Type: HEPA
Portable
Coverage Area: 400 sqft
Power Consumption: 31 W
Amazon
Last updated on February 20, 2019 2:30 pm
The Xiaomi Mi Air Purifier 2 comes with three modes of operation – auto, night (sleep), and manual. The Mi Home app also provides real-time air quality monitoring for the home, and includes statistics like humidity and temperature, apart from regulating fan speed. Users can also set timer schedules for the Mi Air Purifier 2 via the app. The app also provides reminders to change the filter. It has a clean air delivery rate (CADR) of 310 cubic metres an hour and supports Wi-Fi 802.11 b/g/n connectivity. The company is touting the quietness of the air purifier as well, with the device producing 30dB of noise in night mode.
The Mi Air Purifier 2 from Xiaomi is smart, simple, affordable and effective. - Xiaomi Mi Air Purifier 2 Review: Let's clear the air
Xiaomi Mi Air Purifier 2 makes barely any sound and doesn't require a lot of space. The app itself is pretty simple once you've set it-up.
Fight Air Pollution - Mi Air Purifier 2 Review - iGyaan
Price of the Filter is Rs. 2499 and not 2999 as mentioned. Just the right time to buy the Mi Air Purifier 2, The problem is the Mi Air Purifier 2 is not for Sale !
Xiaomi Mi Air Purifier 2 Review - PhoneRadar
PhoneRadar Talk - Subscribe for the Next Episode at http://www.youtube.com/user/advicesmedia Follow http://phoneradar.com on Social Media ...
Mi Air Purifier 2
Winter is coming and it brings the worst kind of pollution and particles with it! Ensure the air is clean indoors with Mi Air Purifier 2 and experience ...
Xiaomi Mi Air Purifier 2 Unboxing and First Impressions
Xiaomi Mi Air Purifier 2 Unboxing and First Impressions by FoneArena. http://www.fonearena.com/blog/ unboxes the Xiaomi Mi Air Purifier 2. Read More ...
Mi Air Purifier: Air Quality Testing Lab
MiAirPurifier filters out 99.99% of PM2.5 particles. We decided to test how effective it is at cleaning up harmful gases, odours, dust, fur, pollen, and environmental ...