Xiaomi's smartphones may already be well known in the industry, but the Chinese company is also known for its ecosystem of smart products. These days, the company seems to be working towards making just about anything 'smart'. Just two days back, Xiaomi introduced a new smart home product called the Mi Populele, a 'smart' version of the Ukelele. Today, the company has introduced a new product, which are essentially a pair of sunglasses carrying the Turok Steinhardt branding. The Xiaomi Turok Steinhardt sunglasses is a polarized sunglasses which comes with a no border design and filters ultraviolet light completely. The glasses weighs only 18g.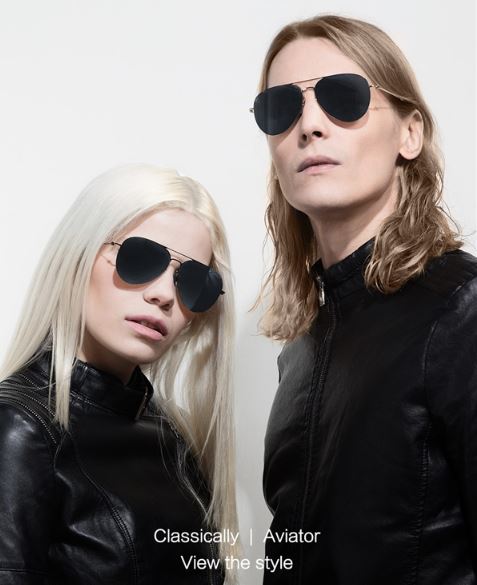 These sunglasses are a part of Xiaomi's crowdfunding project, and will be available via Mi Home. The Xiaomi Turok Steinhardt sunglasses are priced at RMB 199, which roughly translates to Rs 2,000,
GizmoChina
reports. This is Xiaomi's 62nd crowdfunding product, and the company had teased the launch of these sunglasses two days back.
Coming to the sunglasses, they sport the classic aviator look and were made using nylon polarizing material. This material is similar to the one used on space masks worn by astronauts. Its main purpose is to block UV rays and other harmful rays which can affect one's eyes. In addition to this, the sunglasses removes glares, scattered lights, reduces fatigue and also gives a clearer vision.
Xiaomi says that the nylon polarization material used to make these sunglasses is very lightweight with a density of around 1.02 grams and also has an impressive anti-impact feature. This material is said to be sturdy enough to not break or fragment easily under impact up to a reasonable degree depending upon the intensity of the impact, obviously. The frame of the Xiaomi Turok Steinhardt sunglasses is available in gun color, and the lenses are available in three different colors of gray, gold and blue.
Reflecting on the name — Turok Steinhardt, it is actually a cosmological model which is more popularly known as the Ekpyrotic Model. This model explains the origin of the large-scale structure of the cosmos and says that the universe goes through repeated phases so it had no beginning and will have no end either.
This is not the first time we're seeing 'smart' sunglasses, so to speak, as Snapchat had last year introduced 'Spectacles', which can be used to record videos with just a tap of the button. The camera in Snapchat's Spectacles has 115-degree lens, which is made to record in such a way that it imitates how a human eye sees things. There is a dedicated button on the top left-hand corner of the sunglasses which one needs to press to start recording. The allotted time for recording a video is 10 seconds; however, one can tap again to add ten extra seconds to the recording. The maximum recording time goes up to 30 seconds.
Source : BGR and Gizmochina